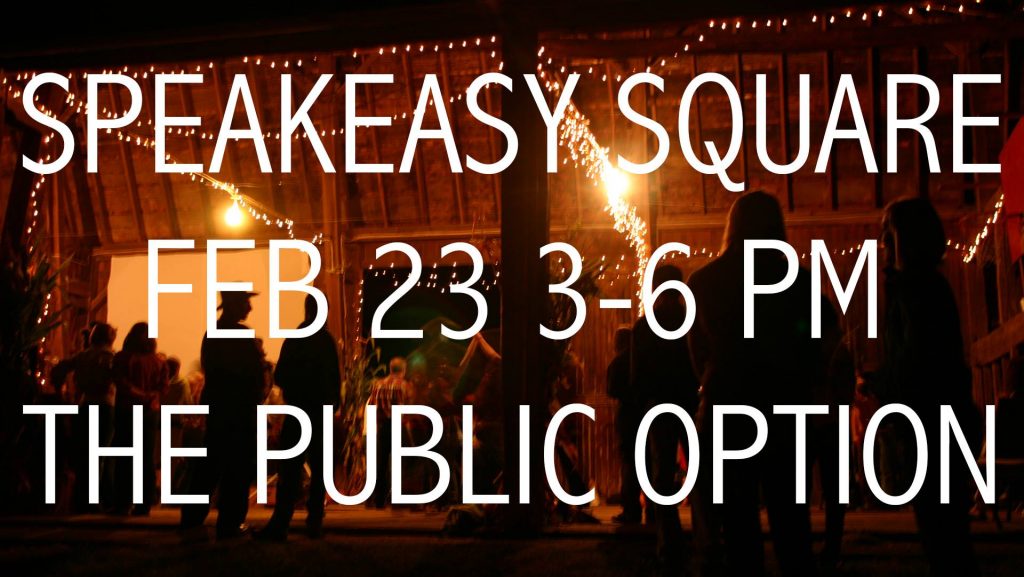 The DC Square Dance Collective presents SPEAKEASY SQUARE: a step back to when times were simpler, and when a fiddle and floorboards were the only ingredients needed for a ripping good time.
An afternoon of old timey square dancing to live stringband music in the cozy and intimate upstairs of The Public Option, Speakeasy Square welcomes everyone. You don't need to know a thing; if you can move you can dance, we'll teach the rest on the spot. Plus the best beer and cocktails in the District.
Live music by celebrated old time duo Spencer & Rains.
This event is SOLD OUT. Unfortunately, we will not be able to sell any additional tickets at the door due to limited space.
Saturday, Feb 23, 3-6 pm.